Kristin von der Goltz - violoncello
Date
Mon
Aug 8, 2022
to
Sat
Aug 13, 2022
Price
Normal: €412.00
Reduced: €327.00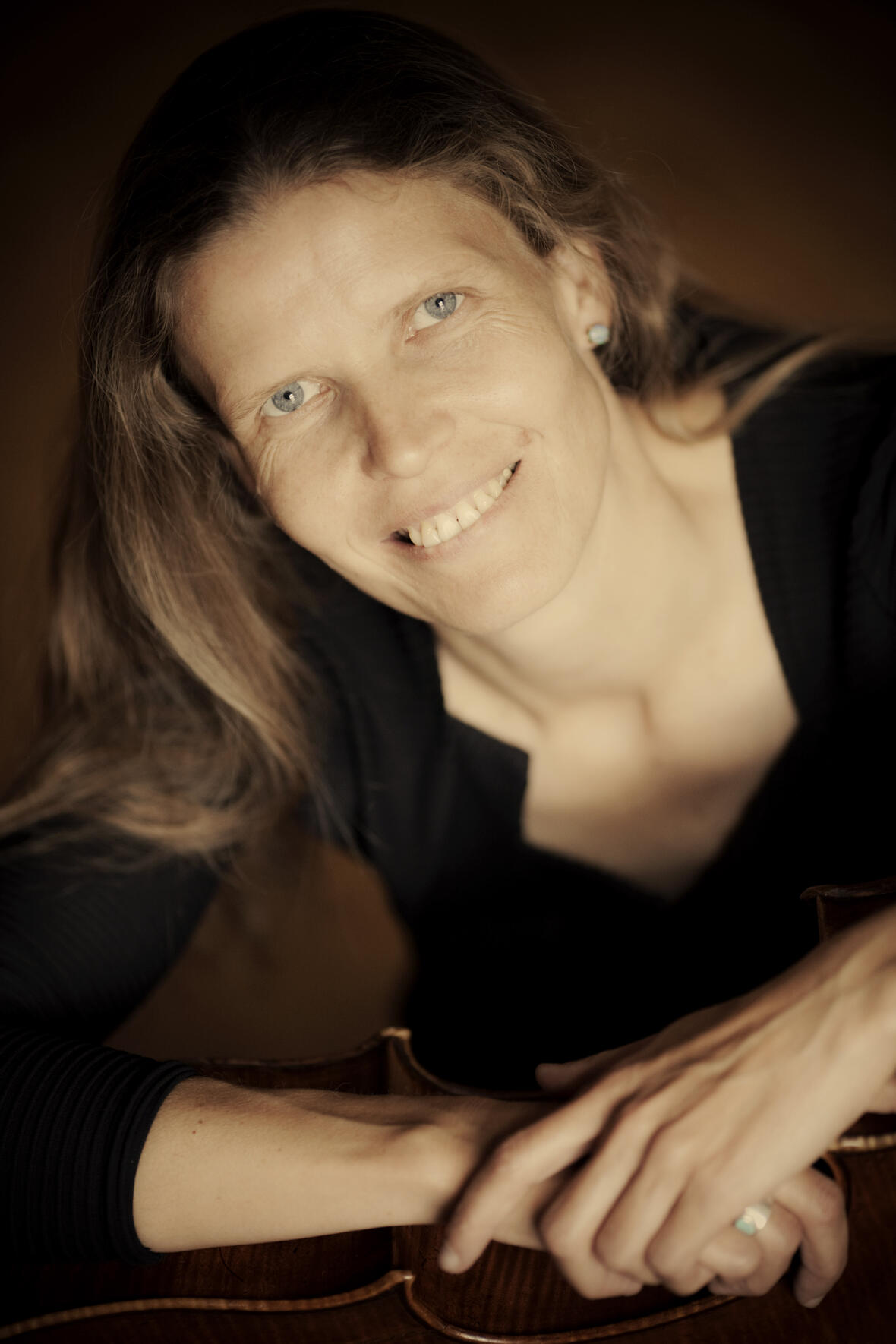 Kristin von der Goltz studied with Christoph Henkel in Freiburg and with William Pleeth in London where she was a member of the "New Philharmonia London" under former Chief Conductor Guiseppe Sinopoli. From 1991 to 2004 she was a member of the baroque orchestra of Freiburg with whom she released numerous CDs and went on concert journeys worldwide.
In 2006 she became a member of the baroque soloists of Berlin, an ensemble of the "Berliner Philharmoniker". From 2009 to 2011 she was solo cellist at the chamber orchestra of Munich. Kristin von der Goltz is a regular guest as artistic director at the Norwegian orchestra "Barokkanerne Norwegian Barocke".
After lectureships in Munich and Regensburg, Kristin von der Goltz is a professor for Baroque cello at the University for Music and Performing Arts Frankfurt and at the University for Music and Theatre Munich.
At the label "Raumklang", the cellist released four perfectly reviewed solo CDs with sonatas from Jakob Klein, caprices from D'all Abaco and sonatas from Antoine Dard, Andrea Caporale and Johann Ernst Galliard.

This course is intended for students and graduates of violoncellos built according to historical construction. Besides, musicians with little experience in historical performance practice who want to gain more experience are welcomed. The main focus of single lessons lies on the repertoire of the 17th and 18th century. We will concentrate on Basso Continuo parts in order to get a comprehension of the solo literature for violoncello. Moreover, there will be the possibility to have a short look at the classic as well. This course will provide the opportunity to elaborate questions about instruments, pitch, literature and sources.
Early Music