Date
Sun
Jul 31, 2022
to
Sat
Aug 13, 2022
FOR YOUTHS BETWEEN 11 AND 16 YEARS
You have already completed the children's academy or you are already too old for the children's academy but you still want to experiment creatively? The youth atelier is the correct place to be since aspiring artists between 11 and 16 years will get the opportunity to discover - step by step - the four big fields of visual arts – painting, graphic, sculpture and photography – and the handicrafts of technical and textile design.
During the two weeks of summer academy, students of the University of Arts "Mozarteum" in Salzburg will provide diverse workshops where youths can experiment and improve their artistic skills. The youths can freely choose their areas of focus. Together with other youths and the students, adventurous work pieces and art works according to the topic "Odyssey: A journey through outer space" will be compiled and presented to family and friends at the end of the summer academy.
Course hours are equivalent to children's academy's course hours.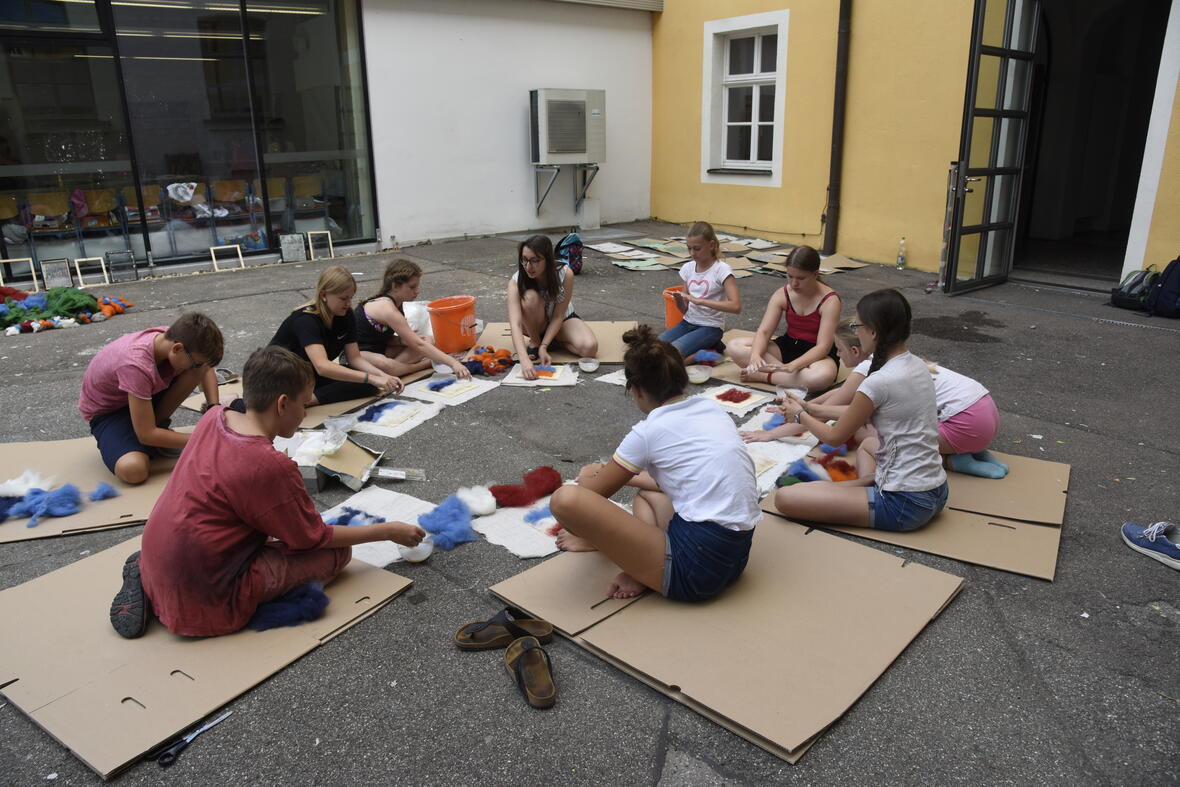 Courses for children and young people