Guido May - drums (jazz-pop)
Sun
Jul 30, 2023
to
Fri
Aug 4, 2023
Jazz / Pop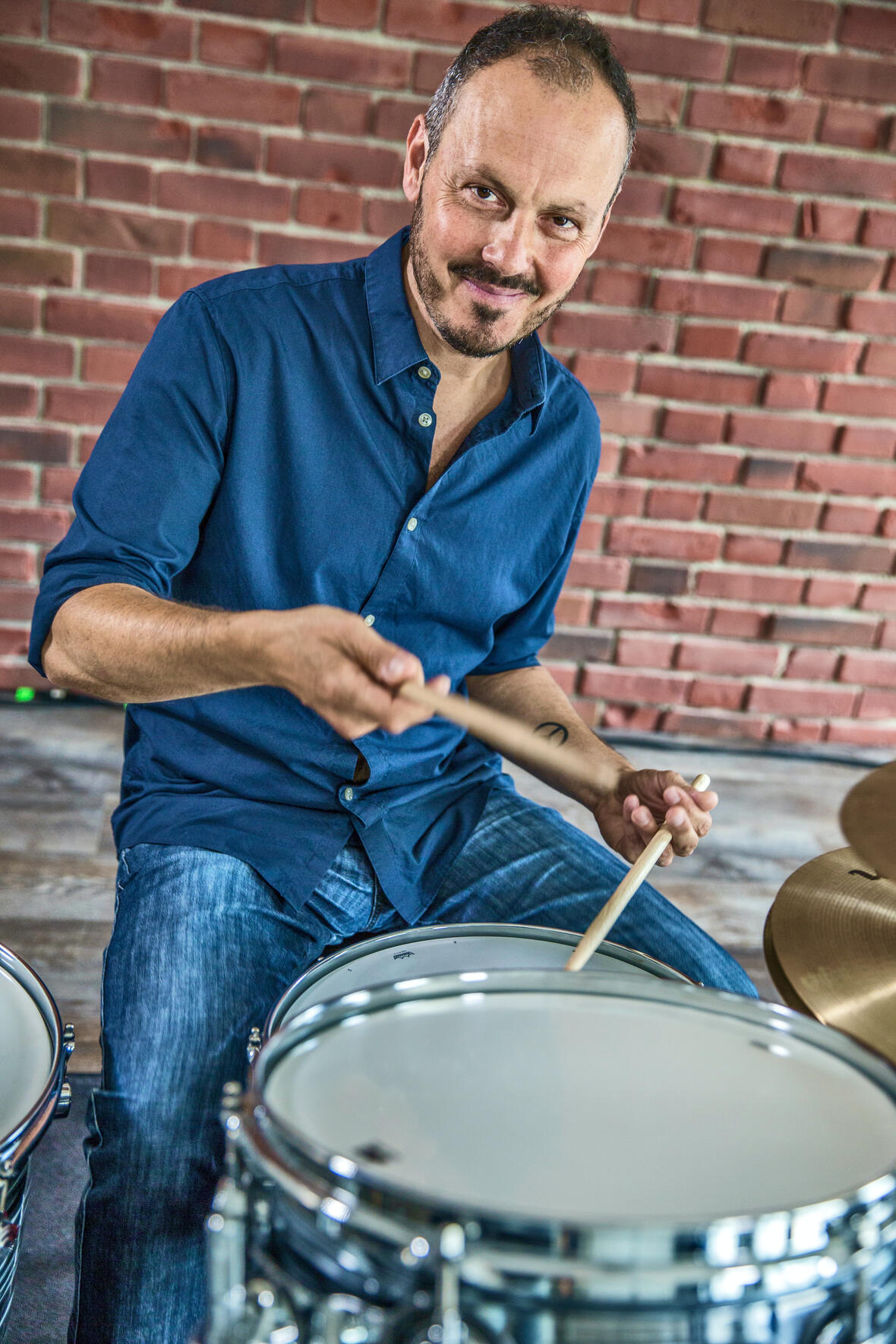 Guido May is one of the most popular drummers in Europe. Since 1996 he has been an established band member from Funk icon and James Brown's saxophonist Pee Wee Ellis. Due to his funky beats, Guido May has already worked for Fred Wesley, Maceo Parker and Carleen Anderson. Performances with Jazz greats like Benny Golson, Chico Freeman, Paul Kuhn and Diana Krall reflect his deep connection with the tradition of Jazz. Since he played with European Jazz' shooting star Antonio Faraò, Guido May has very confidently proven his capacity to deal with all intricacies of the tricky Modern Jazz. Concerning his own formation "Groove Extravaganza" the name reflects the aim. The list of artists whom he accompanied at concerts, concert tours and CD productions reads like a "who is who" of the scene: The New York Voices, Lynne Arriale, Don Grusin, Klaus Doldinger, Barbara Dennerlein, Peter O'Mara, Wolfgang Schmid, Johannes Enders, Claudio Roditi, Kenny Wheeler, Mose Allison and many more.
The focus of this course will be the groove. We will work on diverse feelings of different stylistics which will also be experienced physically. Technical difficulties on the drum set will be individually analysed and solved by strategies. Following topics will be addressed: coordination, timing, interplay, brush patterns, creative work on grooves, a professional approach to working in a band etc. Depending on the individual level and skills, each participant will be taught accordingly. This course is perfectly suitable for the preparation of music studies or for ambitious amateurs and semi-professionals who want to deepen their knowledge.
The course is not suitable for beginners. Prior knowledge is required.
Price
Normal: €412.00
Reduced: €327.00
Venue
Volkshochschule Neuburg
Price
Normal: €412.00
Reduced: €327.00