Date
Sun
Jul 31, 2022
to
Sat
Aug 6, 2022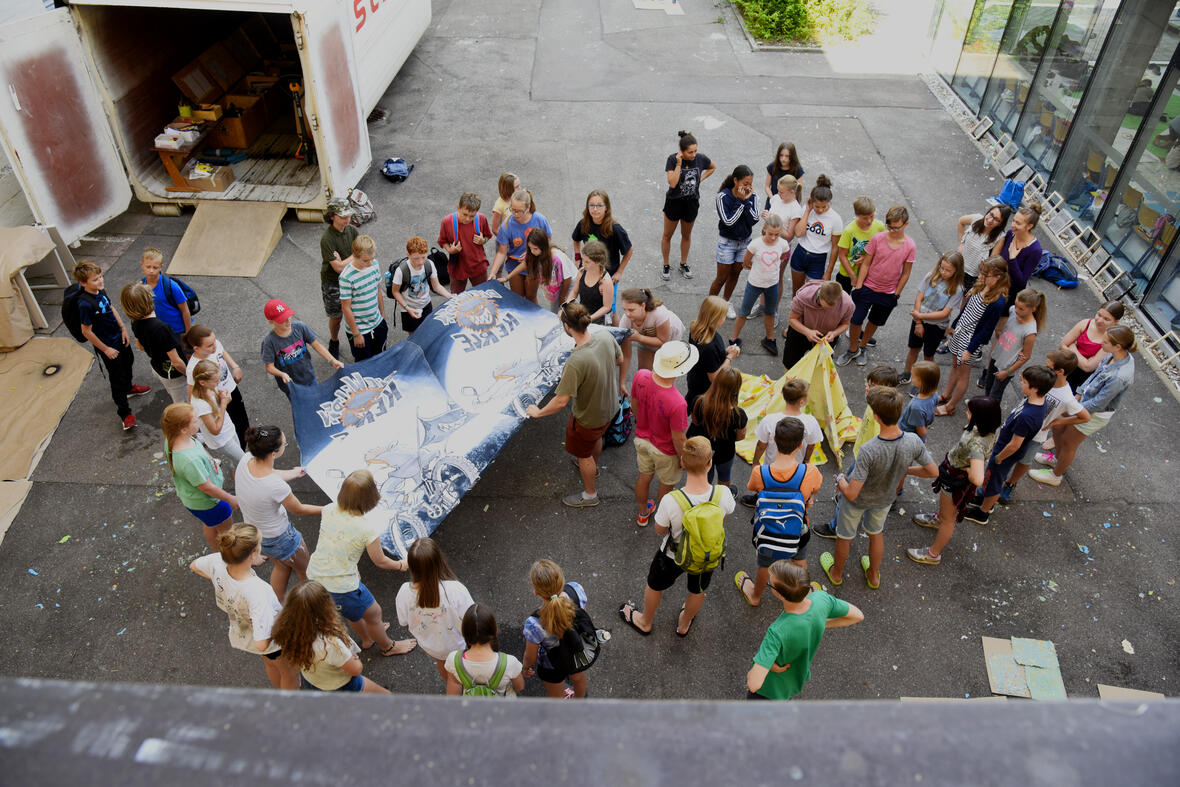 FOR CHILDREN BETWEEN 6 AND 10 YEARS
When the gates of this year's children's academy will open, the topics again will be drawing, handicraft, making music, playing and discovering. For many years, students of the University of Arts "Mozarteum" in Salzburg have been successfully running the children's academy with a lot of creativity and commitment. Focusing on the topic " Odyssey: A journey through outer space", together with the students, the children will learn new perspectives of themselves, of our planet and of the adventurous expanses of the universe. According to the role model of Odysseus, during this cultural voyage to the unknown, the children will experience themselves and our living space as part of an endless galaxy. There will be no limits for fantasy. Having a lot of fun and being individually supported, the children will be able to learn techniques for painting and drawing, to try to be a sculptor or to dive into the world of textile and technical handicrafts. Units for dance and music education will complete the diverse program. At the end of the courses, the children will prepare a final exhibition where parents can gain insights into the world of the children's academy.
Course hours:
Sunday, 31 July 15.00 – ca. 17.00: welcoming ALL participants
Monday, 1 August to Friday, 5 August 9.00 – 12.00 and 14.00 – 16.30
Monday, 8 August to Friday, 12 August 9.00 – 12.00 and 14.00 – 16.30
Saturday, 13 August 9.00 – ca. 12.00;
11.00: opening of the final exhibition
Additionally, there is the possibility to book lunch time supervision from 12.00 to 14.00, including lunch and a visit to the open-air swimming pool.
Courses for children and young people